Our Mission
To be the leading musculoskeletal & sports physiotherapy clinic that provides clients with professional care that fulfil their needs at a reasonable price.
What Sets Us Apart
1. Post-graduate physiotherapists
2. Specialize in persistent pain and sports injuries
3. Provide evidence-based treatment
4. Conduct customized classes
5. Provide musculoskeletal screening and performance maximization for specific sports
The Team
Chionh Woei Seng Marc
Master of Manual Therapy (UWA, Aust)
Post Grad Cert in Ortho Man Ther (Curtin, Aust)
Bachelor of Physiotherapy (Curtin, Aust)
Registered Physiotherapist (Allied Health Professions Council, MOH)
Marc is a Musculoskeletal Physiotherapist who holds a Master of Manual Therapy and Bachelor of Physiotherapy from Australia.
He is also certified in Clinical Pilates, Functional Fascial Taping and Kinesiology Taping.
With more than 18 years of clinical practice, Marc has gained valuable experience in his time spent at National University Hospital as the physiotherapist in-charged of Sports Therapy Department and Ergonomics Consultancy Service.
He had also previously worked in other private physiotherapy clinics in Singapore, Soldier Performance Centre and Red Cross Home for the Disabled.
Additionally, he is an adjunct lecturer and part-time clinical instructor at the Faculty of Health and Social Sciences, Singapore Institute of Technology, and School of Health Sciences, Nanyang Polytechnic.
Marc specializes in the management of spinal pain disorders and sports injuries. He had successfully developed specialized spinal rehabilitation programs for clients with chronic back pain and performance enhancement programs for elite athletes and soldiers.
Passionate about his work, Marc is dedicated in helping his clients to restore their physical health. In his free time, he enjoys running, football and spending time with his family.
Ben Tong Minyao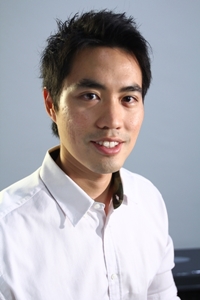 Master of Physiotherapy (Curtin, Aust)
Bachelor of Exercise and Health Science (UWA, Aust)
Registered Physiotherapist (Allied Health Professions Council, MOH)
Ben is a Musculoskeletal Physiotherapist who holds a Postgraduate Masters in physiotherapy and a Degree in Sports Science from Australia. He is also certified in Kinesiology Taping.
He was an employee in Singapore Arm Forces (SAF), treating a wide variety of patient profile ranging from office workers, newly enlisted recruits to the most elite soldiers.
On top of that, he has worked closely with Naval Diving Unit (NDU) on numerous projects which include musculoskeletal screening, designing exercise programs and performance enhancement.
Additionally, he has collaborated with Republic of Singapore Air Force (RSAF) and Ranger candidates on numerous projects relating to injury prevention.
Ben's primary specialty area is in rehabilitating sports injuries and optimizing sports performance. He also has expertise in the management of postural back and neck disorders commonly associated with office workers.