Anti-Ageing Knee (Knee Osteoarthritis)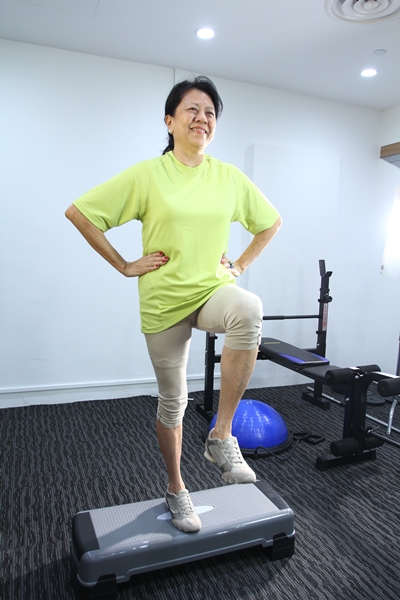 Osteoarthritis is characterized by degeneration of joint cartilage and the underlying bone, most commonly experienced by middle aged people and beyond.
If you experience symptoms of tenderness, swelling, stiffness with "grinding" and "creaking" sound in the knees, then our specialized "Anti-Aging Knee" is for you!
Using evidence-based, non-impact exercises to strengthen and stretch, you will learn how to manage your arthritic pain and prevent further wear and tear on the joints.
Additionally, proper movement techniques to climb stairs, squat and walk will be taught to ease your knee pain.
Research has shown that hip strengthening exercises reduce pain and improve function in patients with chronic OA knees.
It is also proven that agility and balancing exercises is equally effective in reducing pain and improving function as with standard strengthening exercises. Another study has shown that resistive exercises may delay the onset of knee OA.
Benefits of the program:
Reduce knee pain and stiffness
Decrease the likelihood of acute flare ups
Manage the condition and prevent further wear and tear
Strengthen weak muscles to support knee
Improve movement habits to decrease stress on knee joint
Who may benefit from it?
Middle-age individuals and beyond with knee pain, stiffness and grinding sound
Individuals whose job nature requires constant squatting, climbing stairs and walking
Individuals who are interested in conditioning to prevent wear and tear